The Helper Bees | 5 Years In Review
Five years ago today, The Helper Bees was founded with the goal of empowering older adult citizens and their families in their search for quality, affordable in-home care providers. Like many transformative visions, The Helper Bees was conceived to fill an obvious need and an underserved community. Inspired by love and brought to reality through passion and determination, The Helper Bees team continues to work towards helping people stay at home longer.
Below we've highlighted some fond memories and moments from the last five years in The Helper Bees "Hive." We are grateful to all those who have played a role in helping us get here and who believed in and continue to support the mission, vision, and values we work hard to uphold. Thank you! We look forward to an exciting future.
---
---
"We were accepted into the Techstars 2016 cohort in the spring of 2016 and built the company up with a direct-to-consumer play, advertising to acquire seniors. During that process, we built a lot of tools. It turns out that a lot of the tools we built were things that the long-term care insurance industry wanted. And needed. And cared about." Says Eric.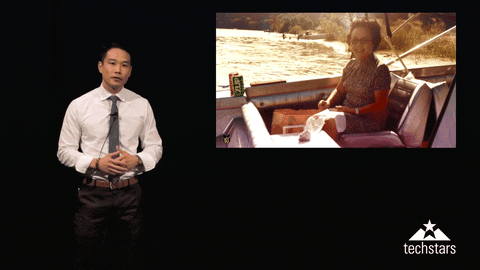 ---
"Our mission is built around providing control to the most important groups of people in the older adult in-home care experience: the older adult and the helper," says Eric.
---
"Our business is making connections," says Char. "Connections that lead to the sharing of great stories and a fantastic shared experience. I often tell stories of the joy I find tapping into the treasure trove of experience and lessons learned from those two to three generations my senior. Those stories are what I enjoy most and what our older adults and helpers thrive on as well. It is such a blessing and such wonderful work to be a part of."
---
"At The Helper Bees, we have a unique insight into how the pandemic is changing behaviors. We support caregivers in the home while partnering with some of the world's largest insurance carriers to ensure quality, effective support for older adults across the nation. We are always looking for ways to improve care and transform aging-in-place for a new generation of adults."
---